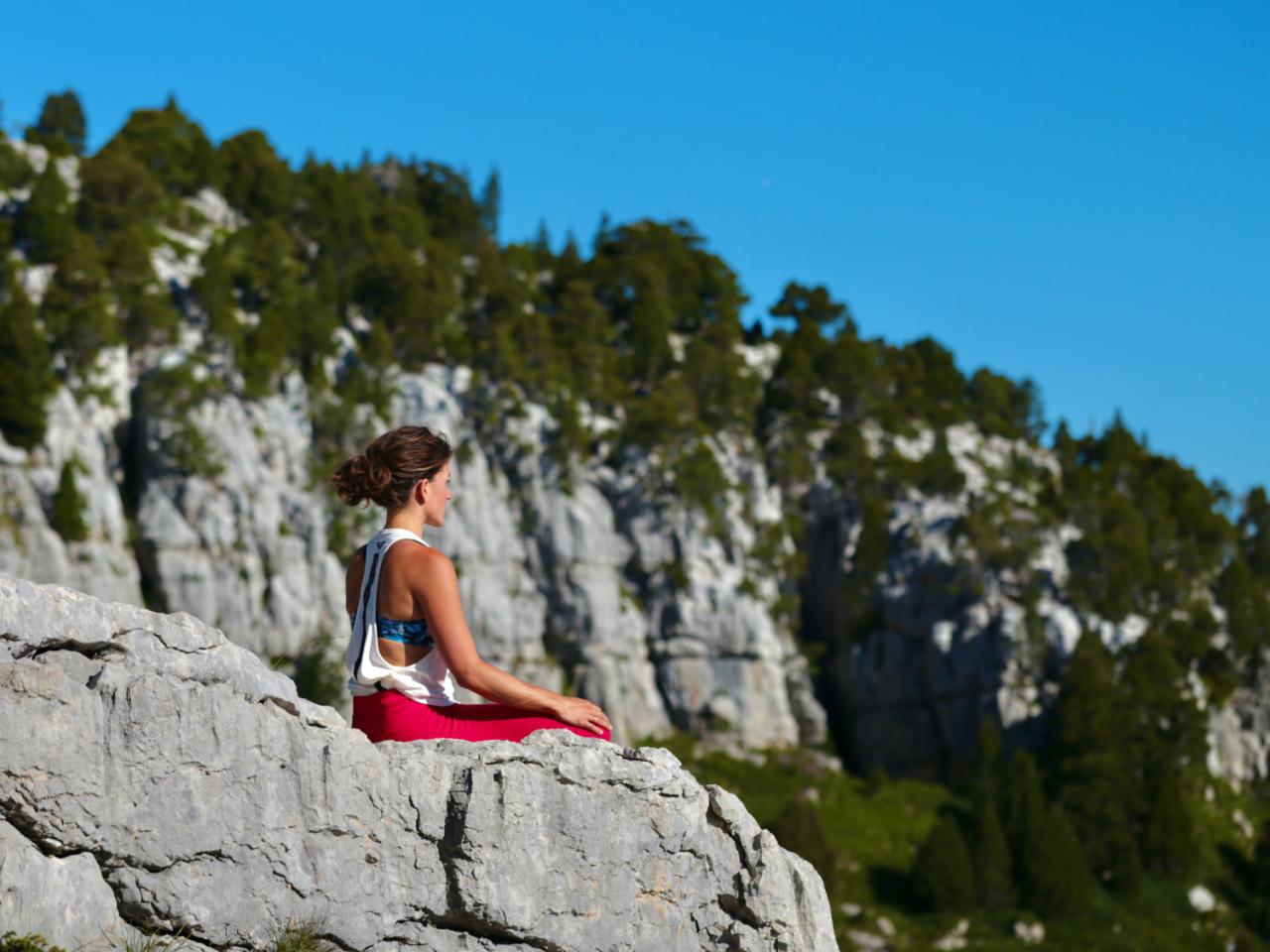 Technical lev. :
2 / 5
Technical lev. : 2 / 5
Quite easy mountain trekking, there can be some dizzying passages where you need to be concentrated but if you don't feel dizzy it should be fine!

Physical lev. :
1 / 5
Physical lev. : 1 / 5
We are taking it easy: without health concerns, motivation is enough, it is an initiation! Effort corresponding to approximately 500 to 600m of elevation gain in trekking.
Relax for a long weekend in Annecy, near the Aravis summits. We will go for two beautiful hikes above Lake Annecy with some Yoga sessions during the day at the heart of nature. In the evening, you will be returning to the hotel near the Col de la Forclaz, to enjoy the sunrise and sunset over the lake, in a charming little village far from the hustle and...