Our Philosophy
We would like to take you to the the back of beyond , in the nextdoor mountains: the Alps!
OUR EXPERIENCE BEHIND THE TRIP CONCEPTION
With our experience we want to get out of classic paths, to make you discover the most beautiful places in the Alps!
This is why the group size for Treks & Trails is reduced, depending on the difficulty to facilitate learning and sharing.
The conception of our trips and itineraries is the result of our mountain experience: everything has been thought in order to make the most of it and limit transport!
Our local UIAGM Guides & Trekking Guides UIMLA are graduated, have confirmed experience and are engaged with us, to help you discover the Wild Alps!
We want to organize trips that correspond to our values:
RESPECT FOR NATURE
No need to take the plane, just come with us on one of the itineraries that we have chosen for their easy access by train or by carpooling, which we will facilitate upon booking (if you like and with your consent, we will put you in touch with the other carpooling members of your group!).
SHARING GOOD MOMENTS
You can take a specialty from your region to share it with your new companions along the trip!
RESPECT FOR MAN AND HIS WORK
Fair prices for all our partners, to recognize and highlight their value!
We work with small structures of less than 100 people, in order to create genuine holidays and true meetings, escaping the industrial tourism world.
This is the reason why we need you to register in advance: we make a reduction to the first 4 people who register for Trail & Trek programs, it is thanks to them that we confirm trips 25 days in advance as mountain huts and hotels request us... if there are not minimum 4 participants, we will try to move you to another group or we will be obliged to cancel the booking.
We will make a small useful gift for your Trail & Trek practice, if you come in a group of 4 friends and by this fact you allow the trip departure to be confirmed!
In the mountains we will be independent, we will carry our light stuff with the essentials to have a good trip in safety.
We take half board in the refuges and picnics to have a light bag and to make the local tourism chain work (mountain huts keepers & small hotels).
BOOK YOUR TRIP WITH US AND SUPPORT OUR MOUNTAIN BEES!
We are also starting a beekeeping project and if you book a trip with us, you help to save Bees!
If next year you come back with a group of 4 people, we will offer every participant 1 kg of Mountain Honey. This is the Honey that part of the Esprit Team produces in spring before your arrival!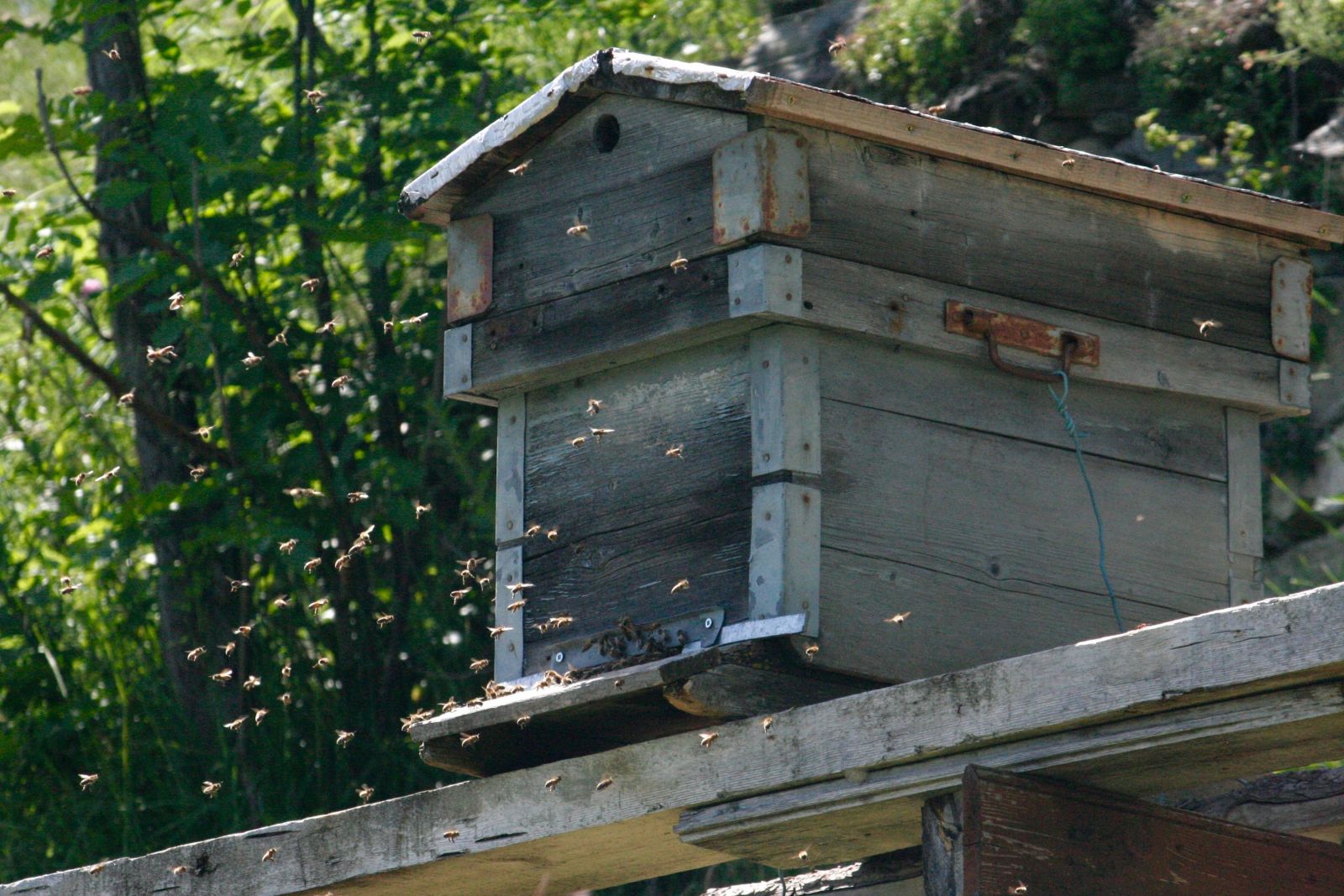 Bon Voyage to everybody with the Esprit Montagne Team!