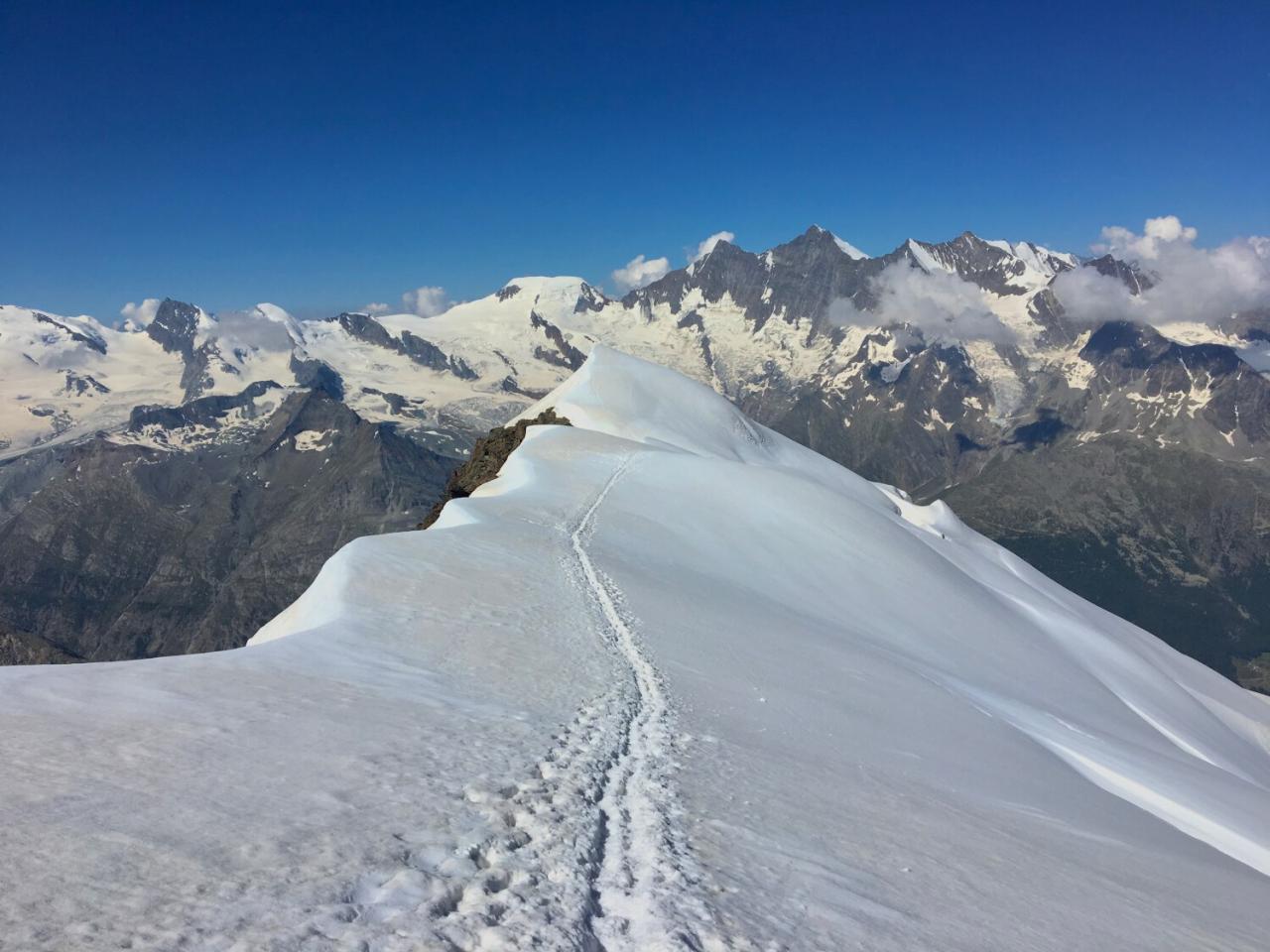 Weissmies & Alphubel | Mountaineering Stage 3
Technical lev. :
4.5 / 5
Technical lev. : 4.5 / 5
CONFIRMED MOUNTAINEERING
2 clients per guide maximum.
You have experience in mountaineering and have already climbed at altitude. You are autonomous and master the activity, you can manage a rope on an easy route in the high mountains.
You will learn complex techniques: rescue, weather and cartography (GPS)...
Example of level: Lyskam Nose (4272 m) - Massif du Mont Rose
A mountaineering rating may be used in addition.
Physical lev. :
4.5 / 5
Physical lev. : 4.5 / 5
SPORT VERY WELL TRAINED
Effort corresponding to 1500m - 2000m of ascent in hiking.
You practice endurance sports at a very good level.
The Weissmies (4017 mt) and the Alphubel (4206 mt): these two mountaineering climbs are a must! This program is designed for those who already have some experience in mountaineering. This mountaineering program will lead you to the discovery of the Mischabels Massif, starting from Saas Grund and Saas Fee.