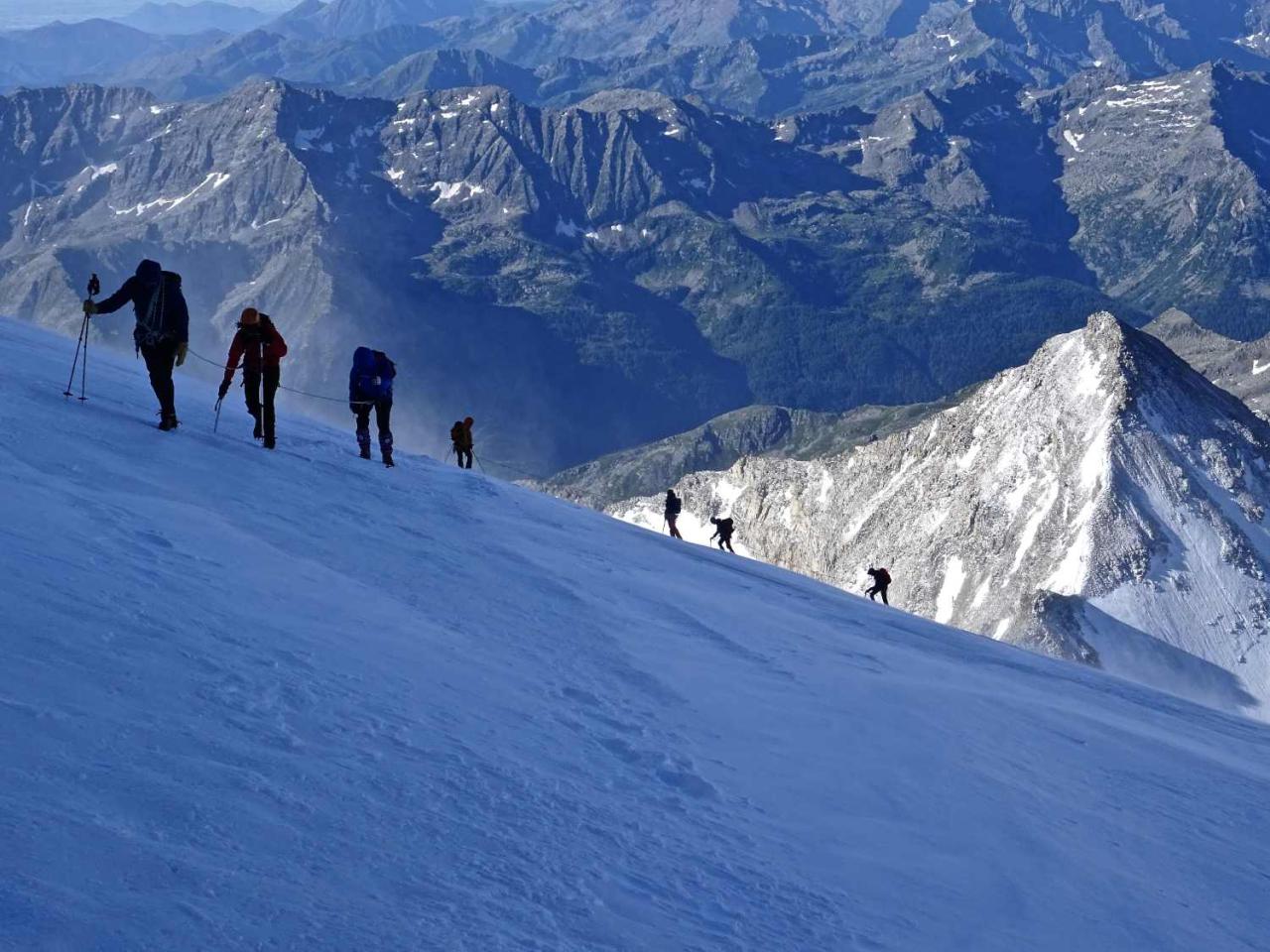 Beginner's mountaineering course - Gran Paradiso
Technical lev. :
4 / 5
Technical lev. : 4 / 5
FAIRLY EASY MOUNTAINEERING
5 clients maximum per Guide but the number can be reduced to 3 people depending on the routes and mountain conditions.
You should be comfortable walking in the mountains and on varied terrain. Easy climbing.
If you have already done a glacier trek, it is better, but not compulsory, if you have a good physical and mental condition.
Learning the techniques of progression in the high mountains, for fairly easy routes and easy rescue techniques.
Example of level: an easy 4000, such as Gran Paradiso (4061 mt) - Gran Paradiso National Park
Physical lev. :
4 / 5
Physical lev. : 4 / 5
SPORTY & TRAINED PEOPLE
Effort corresponding to approximately 1200 - 1700m of ascent per day.
You like and practice endurance sports at a good level.
You dream of discovering the High Mountain, its glaciers and its exceptional panoramas.
You leave for Italy in the Rhêmes Notre Dames valley to do a Via Ferrata, then it's off to climb the Grand Paradis at 4061m in the Valsavarenche valley in the heart of the Val d'Aoste in Italy, just a stone's throw from the south side of Mont Blanc!