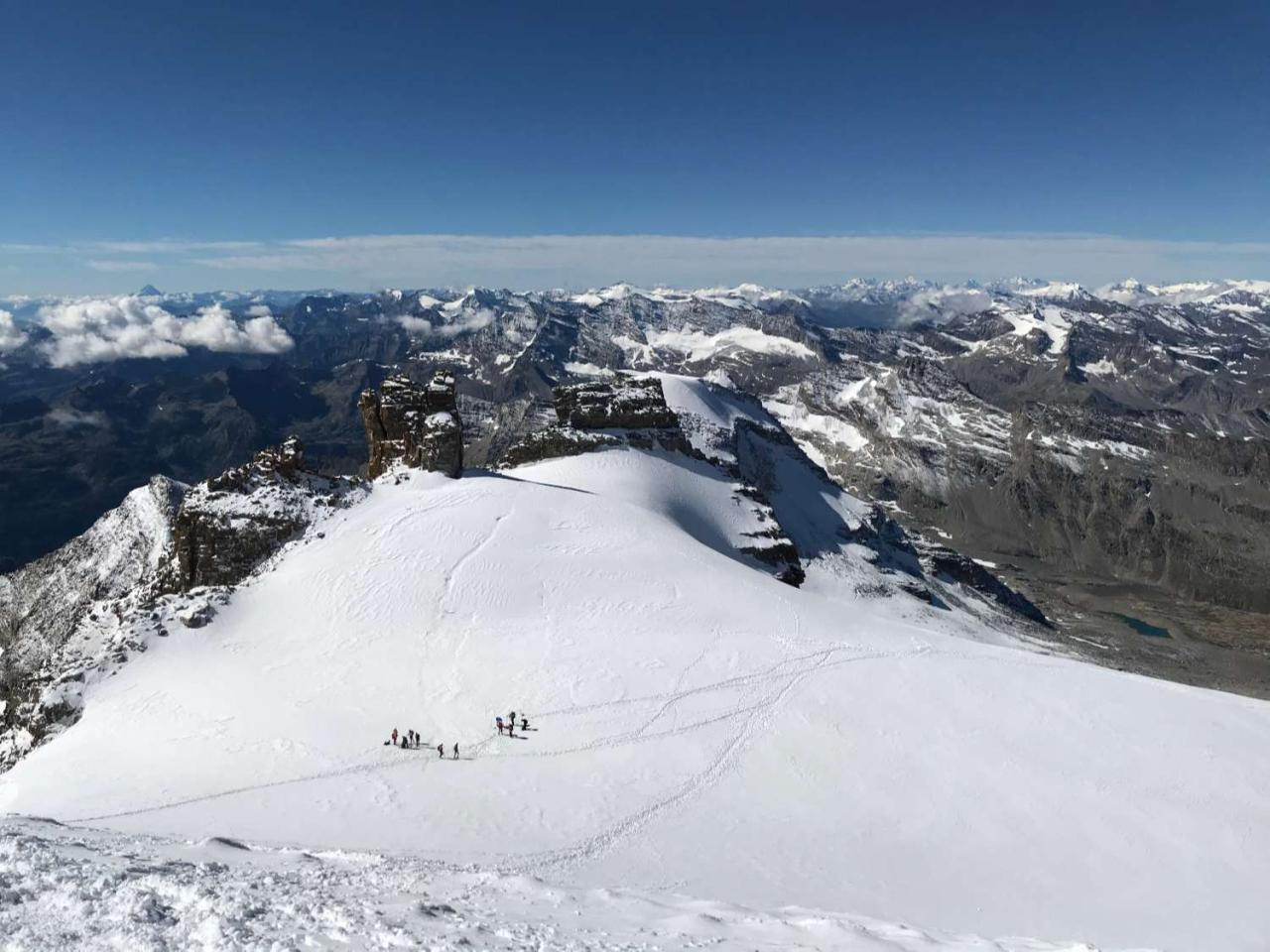 Gran Paradiso Skitour in 3 days
Technical lev. :
3.5 / 5
Technical lev. : 3.5 / 5
OFF-PISTE SKIING QUITE DIFFICULT
You have already done some off-piste skiing or hiking and you have a very good level of skiing, a steep passage (about 35-40 degrees does not scare you).
You can ski in all types of off-piste snow and ski quickly on the black runs. Maximum 6 people per group.
Physical lev. :
4 / 5
Physical lev. : 4 / 5
SPORTY & TRAINED PEOPLE
Effort corresponding to approximately 1200 - 1700m of ascent per day.
You like and practice endurance sports at a good level.
Discover the resort of Courmayeur at the feet of Mont Blanc. Your guide will take you off-piste skiing for a day with the south face of Mont Blanc in the background!
You will enjoy an evening in Courmayeur and then it's off for two days of ski touring in the Valsavarenche valley to achieve the Gran Paradiso summit at 4061 metres.
The descent of the Gran Paradiso glacier...