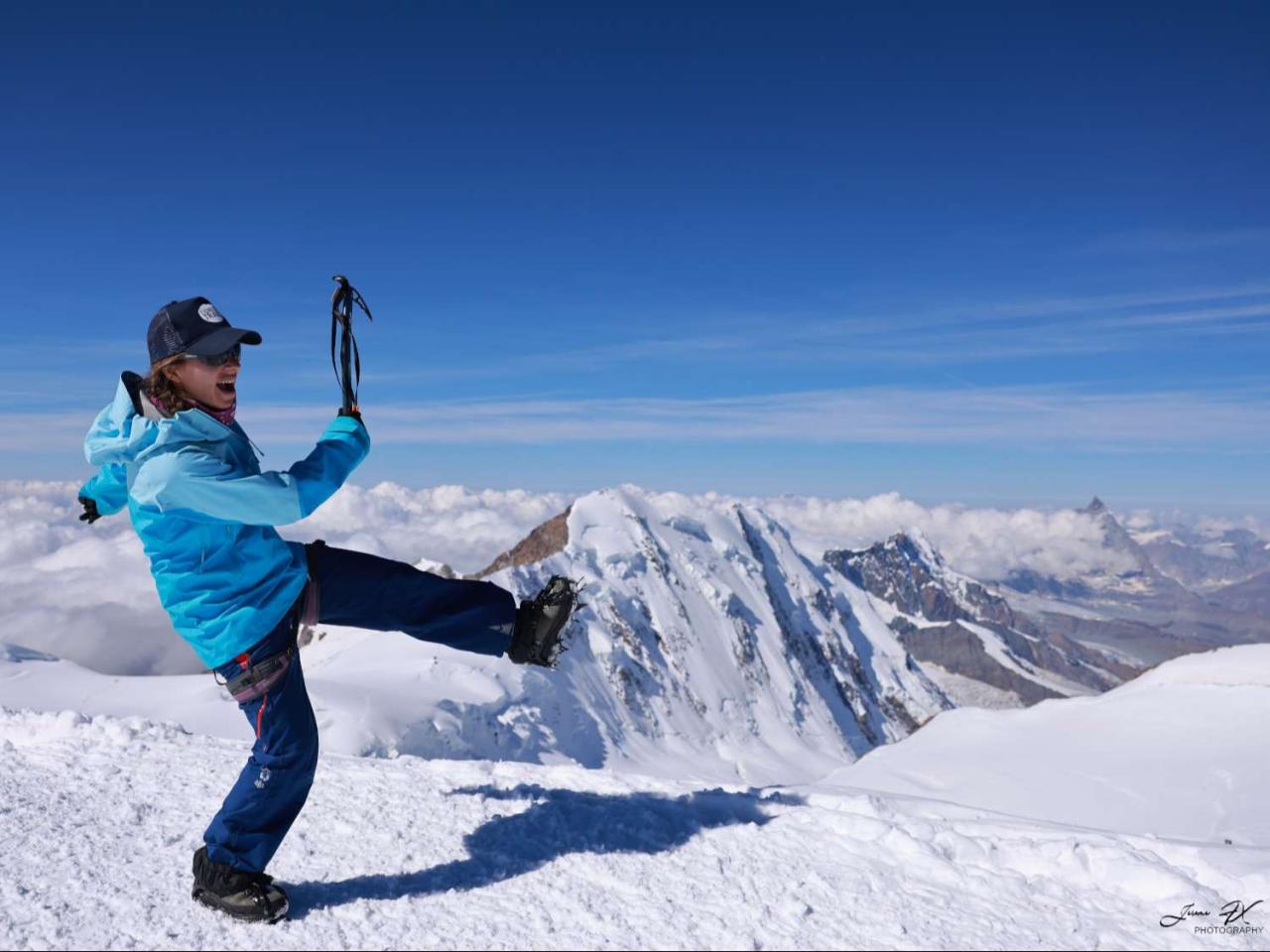 Climbing Monte Rosa: two 4000m summits.
Technical lev. :
4 / 5
Technical lev. : 4 / 5
MOUNTAINEERING INITIATION
Maximum 5 clients per guide, but this can be reduced to 3 depending on the course and mountain conditions.
You should be comfortable in mountain walking and varied terrain. Easy crampons walking on glacier.
If you have already done a glacier hike it is better but it is not mandatory: if you have good shape and good mental handling, you should have no problem.
Learning of hiking progression in High Mountain, for rather easy races and easy rescue techniques.
Example of level: an easy 4000, such as Gran Paradiso (4061 mt) - Gran Paradiso National Park
Physical lev. :
4.5 / 5
Physical lev. : 4.5 / 5
Intermediate level, between 4 and 5. Effort corresponding to approximately 1400m - 2000m of elevation.
Mountaineering course - Monte Rosa climbing
We propose to you a route that never ceases to fascinate, through fabulous landscapes and prestigious summits in the Monte Rosa, a massif that rivals the Mont Blanc for its beauty and magnificence. The Punta Gnifetti (Signalkuppe), with its 4454 m, is the highest summit in Europe that is...