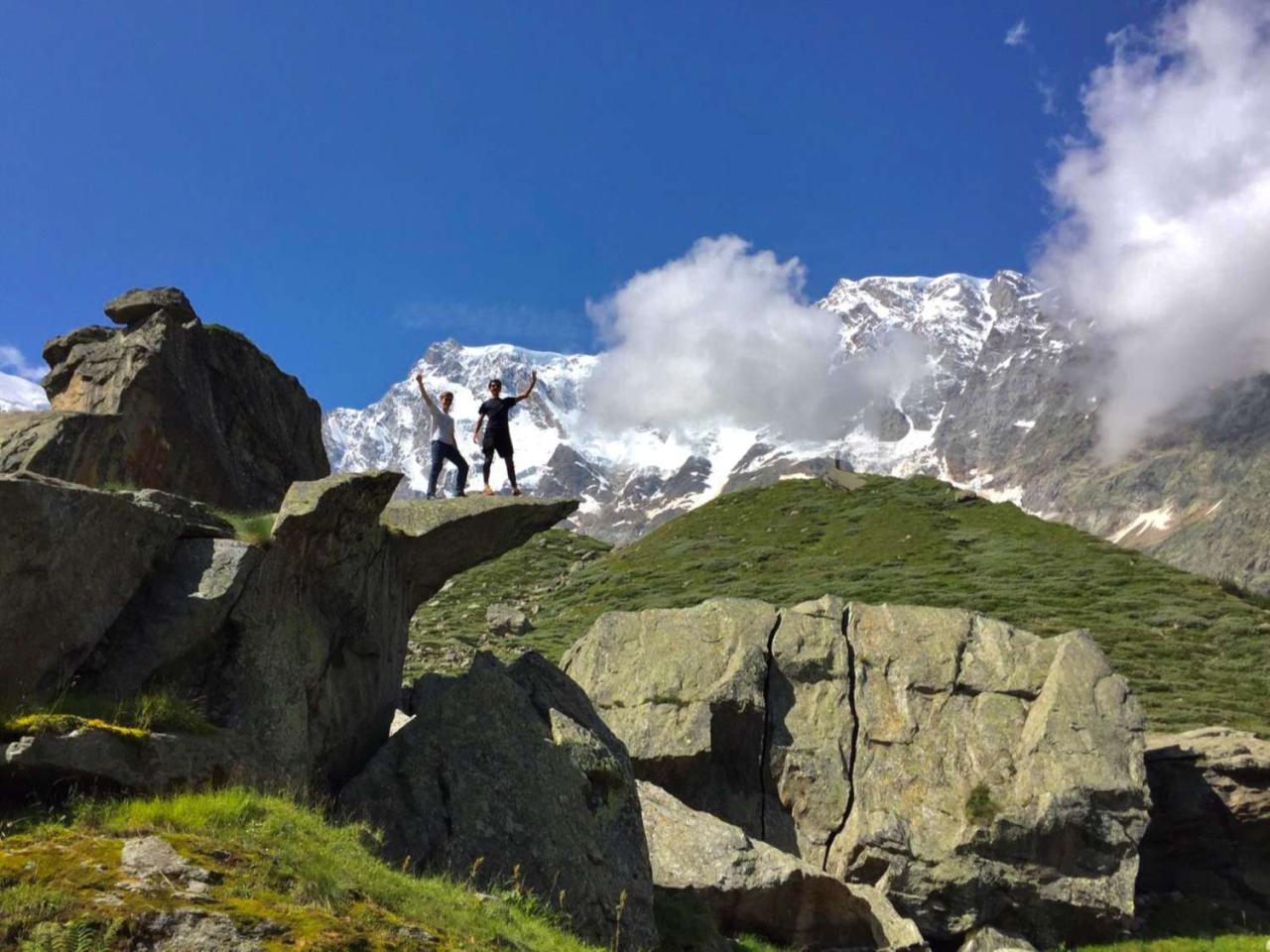 Technical lev. :
3 / 5
Technical lev. : 3 / 5
DIFFICULT MOUNTAIN HIKE
The hike has vertiginous, physical and technical passages, the path is sometimes equipped with cables and ladders to allow the progression.
You must master the activity, you are autonomous in the mountain in the easy passages, the guide will help you in the difficult passages.
You will learn about the weather and how to use a mountain rope to help you progress.
10 clients per AMM maximum
Physical lev. :
4 / 5
Physical lev. : 4 / 5
Trained Sportsman 4/5:
You master the sporting activity of the trip you are buying!
Effort corresponding to approximately 1200 - 1700m of ascent per day.
You like and practice endurance sports at a good level.
Crossing the Monte Rosa Massif on foot is one of the most beautiful hiking trips in the Alps, It is surely the Alpine hiking trip that most resembles the Himalayan trek!